The sophisticated card ui maker for Blocs.
It's a mashup of image editor, slideshow and card interface. There is no better way to make a card UI in Blocs!
Put some respect on those web assets.
Card Designer has grown to become one of the most popular custom brics for Blocs. It's so robust and feature rich it's used for everything from product cards to hero sliders. It makes quick work of complex problems you might face design cards with these features.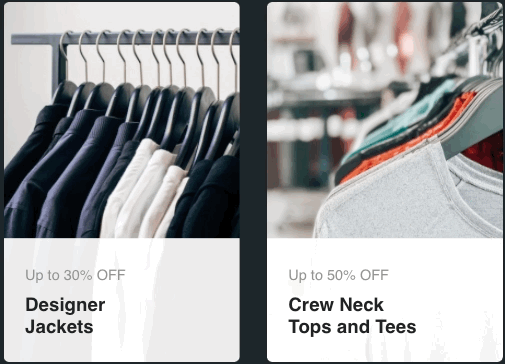 These cards are extremely clickable.
Blocs is great for making a card UI out of the box, but if you need to:
Design these assets more than once
Try many design choices to see what fit's best
Apply images and text treatments in one convenient UI
Create new beautiful CTA's frequently as content updates
Impress clients with new intriguing layout capabilities.
…then Card Designer might be a good fit!

Visit this topic in the Blocs community forum.
Watch the review of Card Designer by Eldar of blocsmaster.com
Don't have Blocs? Try it Free
Sign up for product release news, updates and tutorials.
Twitter: @blochead_dev